To access the Tell Them From Me® Trend Reports, click on the View Reports menu located under the My Reports tab on the homepage. Here you will see a Trend Reports column where you can select a Trend Report by clicking on the title link.

The Trend Report provides you with the ability to:
COMPARE changes across survey years
TRACK the impact of policy or practice changes over time
EXPLORE how sub-populations differ (e.g. grade or sex)
Did you know? You can apply replica and norm values within the trend reports. Use these features to help set your benchmarks!
General features

For each measure, the chart:

displays the values for each survey snapshot and the difference between them;

shows a line graph of the most recent survey results;

allows you to hover your cursor over any point to view the exact value of that survey; and

features a TTFM or replica school norm for comparison.

By default all measures are compared to the TTFM Norm, however using the compare dropdown you can choose to view the Replica School.
You can also choose to change your reference years for year over year comparison.

Using the Sort dropdown will reorganise the tiles by largest increase or largest decrease, allowing you to see where the biggest changes were at your school.

Measures are organised under different domains which, these can be minimised or expanded.
You can Refine your results to select the measures you want to focus on.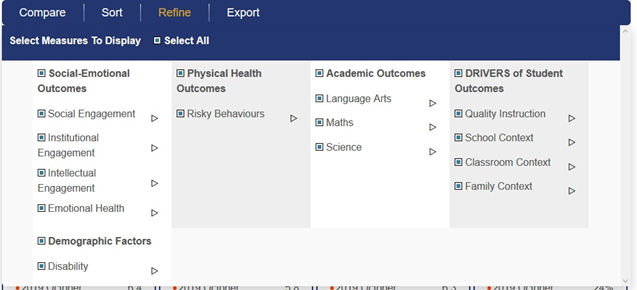 | | |
| --- | --- |
| Each chart in the Trend reports can be easily Exported and printed as a PDF or Excel Sheet. | |
| Hover over the information icon, on the top right hand corner of each tile, to see a brief measure description. Click on the icon to view the full measure briefing note. | |
Drilling down
Click on any chart to pop up all data trends available for the selected measure. Here you will also find further drill down options.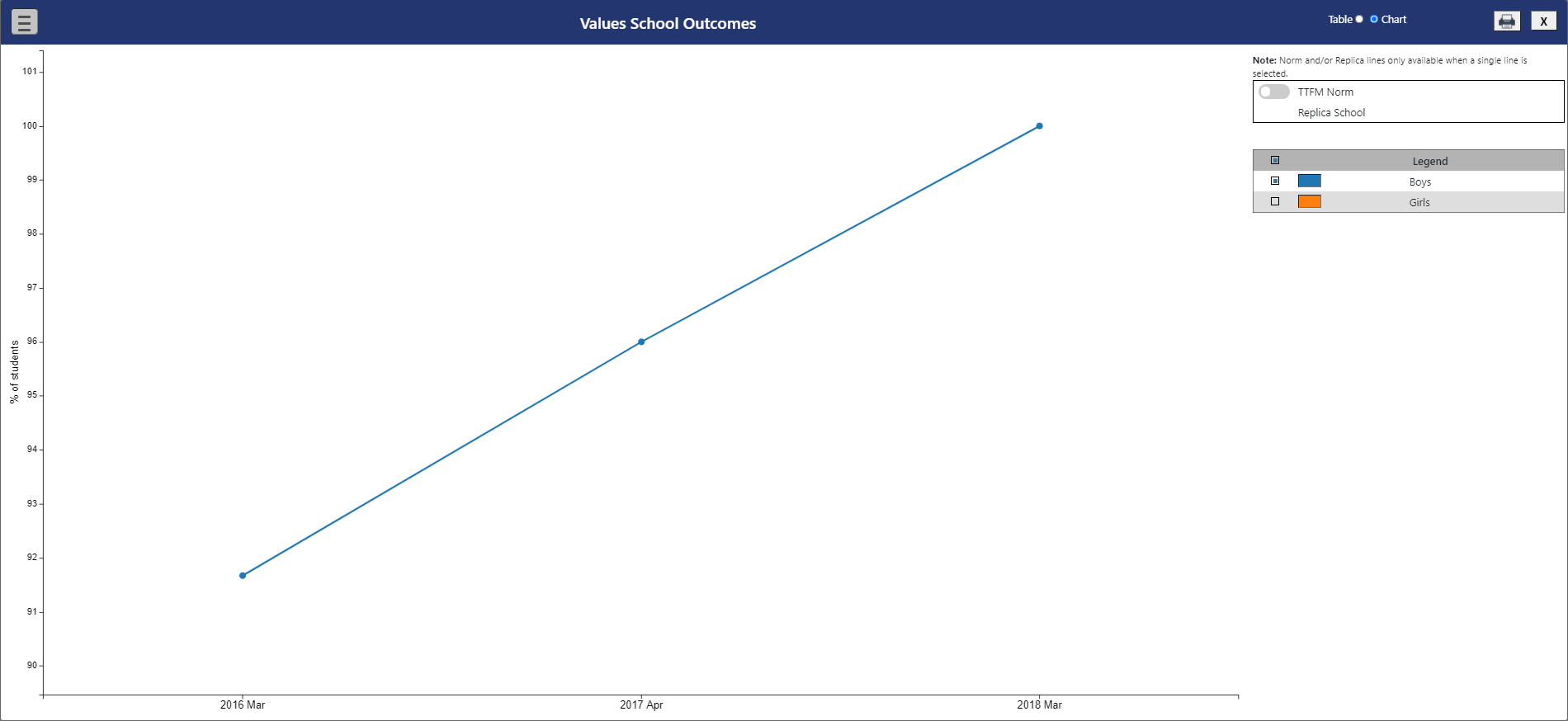 Click the tab bar in the top left hand corner to modify which drill downs are applied. Please note: these drill downs may differ depending on which demographics were selected on your survey.
| | |
| --- | --- |
| You will then be able to use the options under the legend to customise your chart view. | |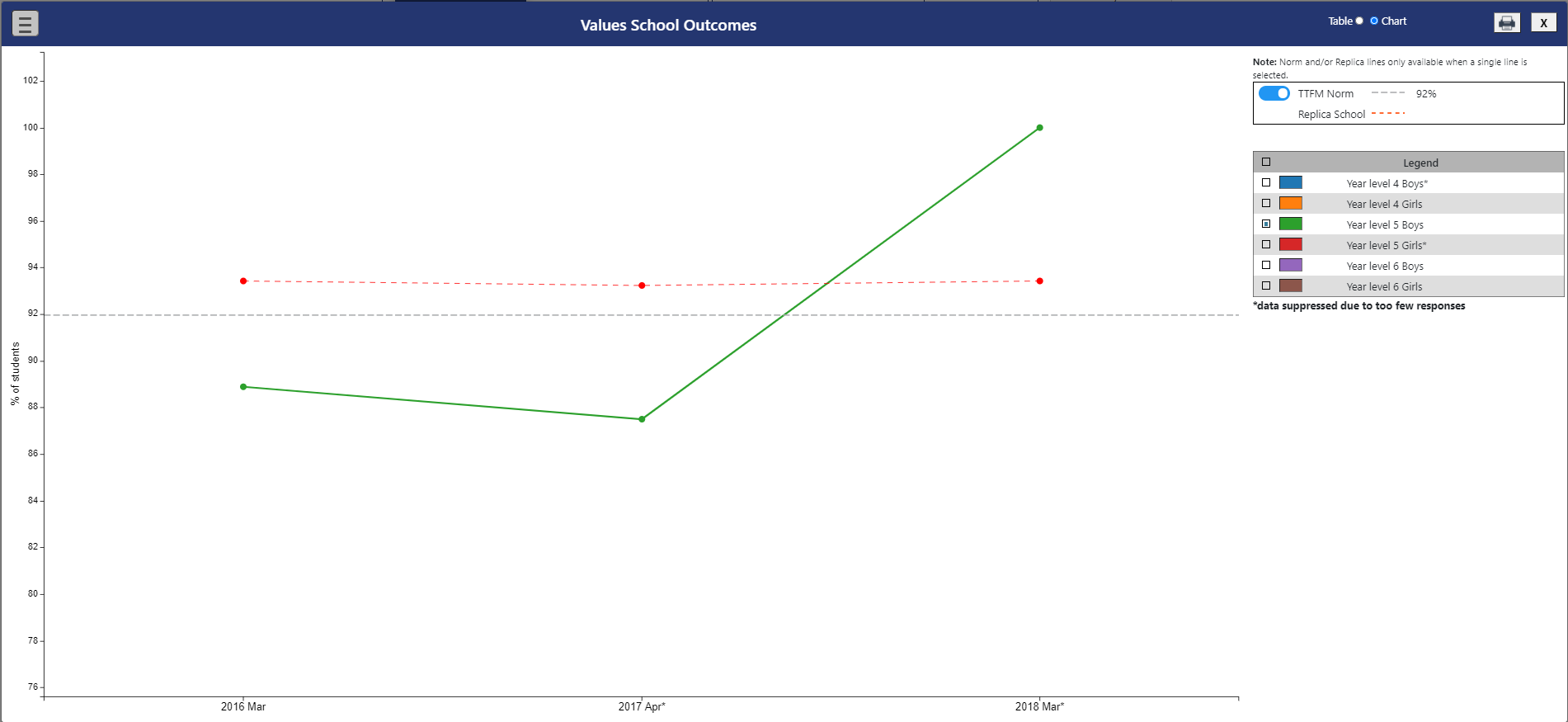 Important note
Norm and Replica lines are only available when a single line is selected.
Use the highlighted toggle to view the data in a table format, which can also be exported as an excel file.

For more information or support on the Trend Reports feel free to reach out to The Learning Bar Helpdesk.
© 2020 The Learning Bar Inc. All rights reserved.